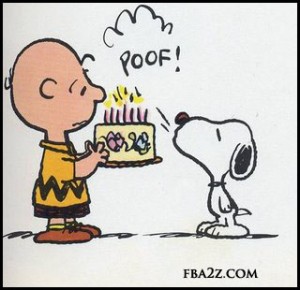 Yup, it's Snoopy. And yup, he's the greatest dog I've ever met. And yup, it's his birthday. Or was his birthday. It was yesterday, I think. No, wait, today. Yeah. I'm not late for a favorite character's birthday this time. Now for some cool shots of him, taken by the USSOA (united Snoopy Stalkers of America.)
GOOOOOOOOOOOOOOOOOOOOO SNOOPAY!!!!! Comment if you agree. (please please please say you agree, or I'm gonna have to hunt you down for Snoopy's sake) By the way, rumor has it he's turning 47 in human years. Don't worry, snoopy, you don't look a day over 12.
Just got back from the beach, got sunburn. Fun, right? Fun. School starts in…9 days? Just a little remindah, Steph. Cuz yeah. 9 days…not a lot. Still got stuff on my list. Whatever.
Keep Calm. Drink lemonade. Bye-
(wish I'd put on more sunscreen) Daniela